Do You Know- Why Eating Muskmelon Is Healthy For You In Summer?
Summer is not a season for many people but it is more than that for mango lovers. As soon as the summer season arrives, everybody wants to enjoy mouth-watering mangoes but many other fruits should be a part of your summer diet as dryness and heat make your digestive system weak. Hence in summer, to reduce extensive heat in our body and to hydrate yourself it is must for everyone to consume juicy and delicious fruits such as Watermelon and is Muskmelon. As we have already discussed the health benefits of Watermelon, so today we will pick Muskmelon which is highly rich in water and mineral content and consuming it in summer days is quite healthy. Having this yellow-orange coloured tasty fruit early in the morning is also good for your digestive system.
In other countries, Muskmelon is also popular as Cantaloupe or Honeydew. It helps in preventing dehydration in summer and can be digested easily. Muskmelons are juicy, fleshy and sweet-smelling fruit and it is one of the most loved and farmed fruits of India. It is full of many minerals and antioxidants and storehouse of numerous health benefits.
But before we talk about it in detail, check out the nutritional value of muskmelon.
Nutrition Found in Muskmelon
Muskmelon is rich in Beta-Carotene, Potassium, Folic acid, Vitamins C and A. It not only helps you stay healthy but it is also great for your skin and hair. 1 cup diced muskmelon contains the following nutrients.
Calories – 53 kcal
Fibre – 1.4 g
Sugar – 12 g
Protein – 1.5 g
Vitamin A – 967.2‬ mcg
Vitamin C – 42.2 mg
Potassium – 531.9 mg
Fat – 0.3 g
Carbohydrate – 13 g
Folate – 33.60 mcg

Cholesterol –

0 mg
Also Read: Watermelon – One Fruit, Many Benefits!
Incredible Health Benefits of Muskmelon
So, we are presenting numerous health benefits of eating muskmelon in summer is healthier for you.
Improves Stomach Health
As muskmelon is a blend of dietary fibre and water, thus it provides relief to those people who are frequently suffering from constipation and acidity problem. Fibres add bulkiness to the stool and maintain bowel routine properly, which further improves digestion. Furthermore, muskmelon keeps your hunger cravings at bay. People suffering from constipation, must muskmelon in their diet and improving taste you can also even mix them in a smoothie and shake. Apart from this, Vitamin C present in muskmelon also helps in healing stomach ulcer.
Strengthens Your Immune System
Muskmelon is a rich source of Vitamin C and helps to boost your immunity by stimulating the production the White Blood Cells in your body. that help combat diseases. Thus it one of the best foods you should include in your diet for strong immunity. Aside from Vitamin C, muskmelons also consist of Vitamin A, Phytochemicals and Beta-Carotene, which fight against disease-causing free radicals. The stimulation of Vitamin C helps in neutralising various unhealthy bacteria, viruses, and other toxic substances present in your body.
Prevents Cancer
The huge amount of carotenoid content in muskmelon helps in cancer prevention and Vitamin C present in it reduces free radicals and prevents cancer.
Also Read: How To Hydrate Yourself During Summer
Improves Skin Health:
Muskmelon consists of anti-ageing properties which help in battling free radicals in the body that damage the skin and are responsible for causing premature ageing. Thus consuming muskmelon causes the skin to glow and make it acne-free.
The collagen content, along with the protein compounds found in muskmelon heals your skin cells and make them regrow and thus restores the glow of your skin.
If you are suffering from any skin problems like eczema, dark spots, or any scrap mark then you must consume muskmelon juice regularly. Or you can also apply this juice as a lotion or gel to treat skin problems or as first aid for burns and stretch marks.
Improves Heart Health
The potassium content found in muskmelon help in maintaining blood pressure and prevents hypertension and simultaneously reduces the risk of heart diseases. It also contains adenosine that has blood-thinning properties, which further prevents blood clotting in the cardiovascular system and protects you from heart diseases.
Helps Cure Kidney Diseases
Muskmelon is a good diuretic fruit and helps to cure kidney disease. Eating it with lemon daily in the morning is helpful and strengthens kidney. Extract of muskmelon contains oxyline which help in inhibiting Kidney stones.
Improves Eyesight
Muskmelon obtains their bright colour from antioxidant beta carotenes and also contain a high dose of vitamin A though it supports the overall health of eyes and thus they are good for improving vision. The regular consumption muskmelon can reduce the risk of developing cataracts by 40%. It also contains 'zeaxanthin' which is particularly helpful for eyesight and prevents from age-related vision problems.
Promotes Weight Loss
Muskmelons have negligible fat content and have a good portion of potassium which helps in controlling weight. It is advisable to consume it in moderate quantity in summer for a healthy and fit body. The glycemic content in muskmelons is very low, it is about 13 gms of carbohydrates per 150 gms. However, muskmelon has high water content which keeps you hydrated full day and your stomach full which results in low consumption of high-calorie foods and thus helping in weight loss. Also, the seeds of muskmelon are rich in fibre content, they are also helpful in maintaining weight.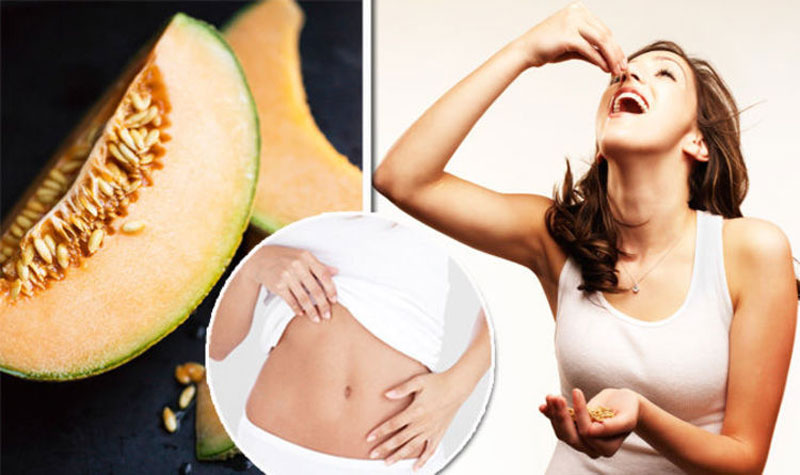 Other Benefits
Act As Stress Reliever: Eating muskmelon enhances the flow of oxygen to the brain, which ultimately causes our brain calm and stress-free.
Cures Your Toothache: The skin of this fruit contains certain extracts which are very effective in healing toothache. After peeling the skin of muskmelon and boil it till it gets cooked properly. Cool the mixture and use it for rinsing mouth once in a day.
Helps In Treating Insomnia: With effective medicinal properties, muskmelon calms anxieties and relaxes the nerves and muscles of the brain and help you get rid of Insomnia.
Beneficial in Pregnancy: Due to the richness of folic acid in muskmelon, it helps in removing excess sodium and water retention problems in pregnant women.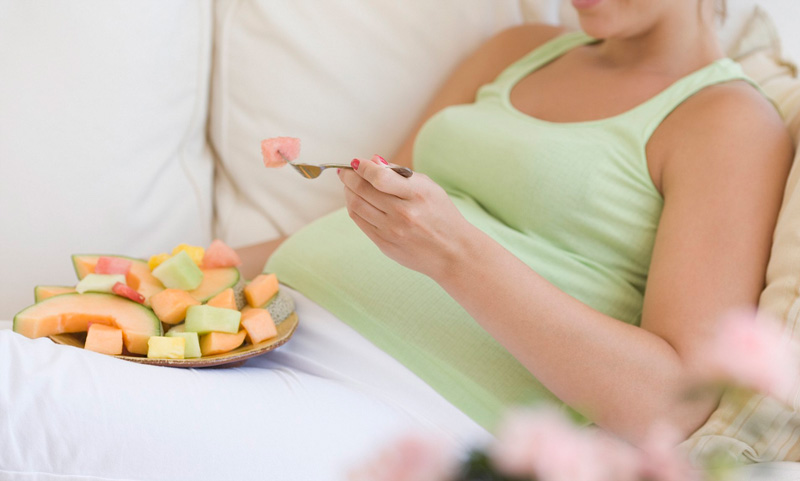 Keeps The Body Hydrated: Muskmelon contains about 90 per cent of water content which keeps the body hydrated and relieve you from problems like low energy and fainting. Eating muskmelons is one of the best ways to beat the scorching summer heat.
Treats Menstrual Problems: Vitamin C helps regulate menstrual flow, thus relieving women from period cramps. So, consume it daily during the mensurating time.